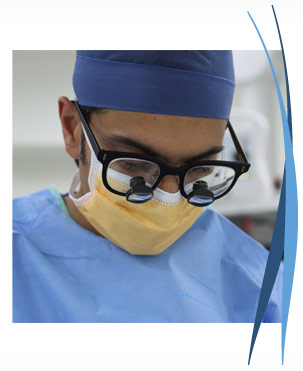 The initial consultation for cosmetic surgery is an important one.
While you may have been thinking about the procedure for some time and gathered information from friends, your GP and the internet, this will be the first time that you have the opportunity to really understand what the procedure involves.
A long consultation is scheduled to ensure that you have adequate time to discuss your goals and motivations for considering cosmetic surgery.
Professor Deva will also spend time outlining in detail the benefits and the risks associated with your intended procedure. You will review his extensive portfolio of cases and focus on a selection of Professor Deva's own results that best match your enquiry. At the end of this time, you should have a clear understanding of the outcome of your procedure and what to expect during your recovery process. You will be given time to ask any questions and should feel comfortable with the answers that you receive. If there is anything you don't understand or need clarified this is the time to ask.
For more information on specific procedures and how they are commonly managed select from the menu on the right.
Why are there no before and after photos?  Professor Deva has decided not to publish clinical photographs on his website. At your first cosmetic consultation, he will draw from his extensive portfolio of cases built up over a decade of clinical practice to demonstrate an unbiased selection of his results. Here are some reasons why clinical photography online can be misleading
The decision to undergo cosmetic surgery is a very personal one and you should be given the time and space to make this important decision. When you are ready, you can contact Professor Deva to either schedule a further discussion or set a date for the procedure.
Professor Deva will see you usually once or twice prior to the date of surgery so that you will have further opportunity to discuss any questions that may have arisen during this process. As there may be some months between the first consultation and the date of your surgery, use this time for reflection and preparation for the upcoming procedure.
Professor Deva is also contributing to a study focused on adverse events related to breast implants. Adverse events can be anything from capsular contracture, BIA-ALCL, rupture or breast implant illness. If you are considering explanting your breast implants, you might want to participate in this important research. Register via this link or email info@saferbreastimplants.org for more information.